(Last Updated On: April 7, 2018)

Loan to Buy Office Space in Delhi NCR
If you own a business at rented office space in Delhi NCR, confusion remains to lease or own the office space. It is essential to do the math to know relative costs and benefits of each. Is it worth to buy office space with loan and pay extra?
Case Study:
Nitin Khanna had been running IT support business for years in Delhi's Okhla Industrial Area. In 2007, when his lease was about to expire renting cost him over 600,000/- yearly. He disliked regular increase in rent. He decided to investigate cost of purchasing similar office.
He found on buying office space, EMI will cost extra 350,000/- yearly compared to renting. He did the math considering increase the rental value @ 8% which read like this
Estimated costs of renting for 15 years: 16,291,268/-
Gross cost of buying (Including interest on own down payment @ 11%): 14,321,160/-
Estimate appreciation @ 5% yearly: 8,573,083/-
Estimated Saving:10,543,146/-
After 15 years loan tenure, property becomes owned, saving him high rental cost then estimated to be 17.5 Lakhs yearly.
Is not taking loan and buying office space a better alternative? As you rents, you pays high security deposit 3-12 months and high rental 8% – 15% of office value yearly.
Few benefits of buying your own office space are following
You can use this as collateral when you expand your business.
Your cost will remain steady.
You can claim depreciation for building and EMI as expense
If the property has extra space, you can rent it to increase your cash flow
You can use it to fund your retirement.
You can notice most of offices are rented but not homes. WHY? Because commercial office spaces gives high return on investment. Plus higher appreciation compared to residential property due to ever growing rentals and lack of suitable office spaces. That's why most profit making investors invest in office spaces.
Renting v/s Buying Office Space:
You should make the decision based on your individual circumstances. Entry cost of 25%-30% down payment can prove prohibitive. If you don't have money or you are just starting up you can lease in a high-end area at low initial payment. But at lease renewal, your rent increases, even more in high-demand area. On leasing, you may pay broker's fee equivalent to 1 month's rent. That is also true in case of buying it
On the other hand, when you lease your property, you won't build equity in it. When you buy you can claim a portion of building cost as depreciation. You can even buy office space in own name and rent it to your company, this ownership structure gets you more tax advantage. Consult your tax advisor for more advice on this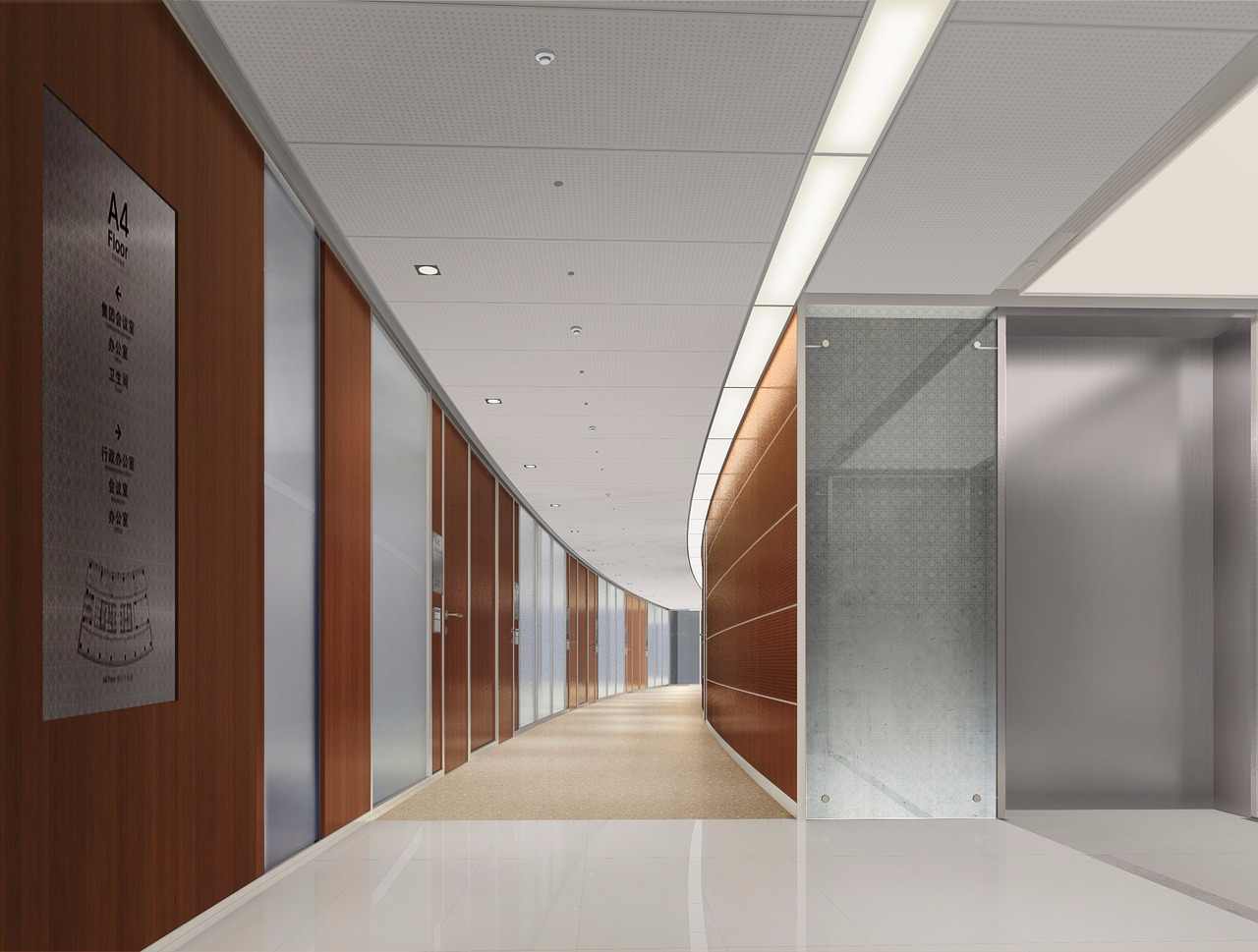 Loan to Buy Office Space for Investment / Rent / Leasing
Most of office space buyers are investor. It gets you higher rental return compared to residential property. Difference can be 8% – 15% compared to 1.5% -3% for office space and residential property respectively. If you invest in to pre-leased office space best thing is, property becomes your after loan period. Also office space property appreciates at higher rate due to increasing rental and earning capacity of property.
Many CXO & MD invests their personal wealth to buy office space that builds a passive income to support in troubled time. As investor, it can offer you rent free space if you ever starts your own venture.
If you are buying pre-leased office space, make sure to check lease agreement. It will give you clear picture of income being generated and period for which it is assured. Unlike residential property, lessee pays maintenance cost not owner. So rent you receive goes in your profits.
Office space lease usually runs for several years. You gets more certainty of ever increasing income from office space because of yearly rent review. But office space also risk to be remain vacant if you don't act in timely manner to find new tenant if existing tenant's lease is expiring.
You can get loan to buy office space on following lease incomes
Buying of pre-leased office space with its own rent income
Buying of vacant office space with future rentals if lease agreement with reputed company or MNC is done.
Loan against existing rental income from other property (LRD).
For What Purpose Loan to Buy Office Space is Available
If you want to expand your business by opening new office location, Increase sitting capacity of staff or serving more customer in your specific industry like hospital, education institutions, call center, service center etc. then you can get different loan to fit your requirement. Following loans are available as office space loan
Purchase of under construction office space approved from bank
Purchase of raw office space and renovating interior, office furniture and equipment
Purchase of plot for office space
Plot purchase for office space and it's construction
Construction loan for office space on already purchased space
Extension / Improvement of existing office space
Additional top up loan along with balance transfer of existing loan
Can I Get Loan To Buy Office Space?
You want to expand your office space for growth of your business. Following are eligible loan applicant for this purpose
Self Employed Businessman / Businesswoman
Non-Individual Entities i.e. Partnership Firms, Private Limited Company, Public Limited company, Trust, Society
Professional
Salaried Resident Indians
Salaried NRI (Working with reputed company in select country)
What are Terms for Loan to Buy Office Space
You can get loan up to 75% of property value. Maximum tenure is 15 years to buy office space. If you want to get loan for office space as salaried individual, your age should not exceed 60 year at end of loan tenure. As Individual self-employed your loan can end up to 70 year age. However it can be different depending on policy of different financial institution. Following are common terms of financial institution for loan to buy office space
Equitable mortgage of property
Additional security for higher loan amount
Personal guarantee of Promotors / Directors / Trustee etc. in case of non-individual applicant
You can get loan based on different income or surrogate income method as Net income, Gross income, Liquid Income, Average banking, repayment track record etc.
Insurance is insisted at higher loan amount as high risk involved. (Keen of buyer / buyers may not be able to pay back high loan to bank in case of death of main applicant)
Repayment for Loan to Buy Office Space
Maximum period for loan is 15 years, subject to your age. If you are taking loan for construction of office space, we can get you moratorium from financial institution for construction period. You can repay EMI from ECS through your account.
What Documents are Required for Loan to Buy Office Space
Documents required to buy office space is based on your profile. You will get comprehensive mail for easy to understand loan document to buy office space. You gets doorstep service to fill form and collect documents from our field staff anywhere in NCR region at your convenient time. All you have to do is submit your details right now.
What is Lowest Rate of Interest for Loan to Buy Office Space?
For your loan for office space, you can choose a floating rate option. Few banks / financial institutions offers you loan fixed for some year. After fixed period, interest rate will get converted to floating rate prevailing at that time.
Floating Rate of interest for loan to buy office space can be as low as 10.5%. When you choose us for your loan for your office space, we take care of choosing top loan offers, always getting better rates from top name in financial industry. We picks fascinating offers that gives you huge saving in your office space loan EMI. You will get deals better than anywhere else.
When you choose us we guarantee tremendous profit generating options like no other. We will get your loan for office space at fraction of cost you will spend anywhere else.
With us you gets best rates of interest and lowest processing fee offers. With our competitors, your loan for office space will cost twice or more. But we gets you most affordable & unbeatable rate of interest and Processing Fee discount. Offers that will save you huge money in your loan repayment. Wonderful & unbelievable offers that can't be matched by our competitors. So why pay more?
Now is the time, don't delay anymore. Submit your details immediately.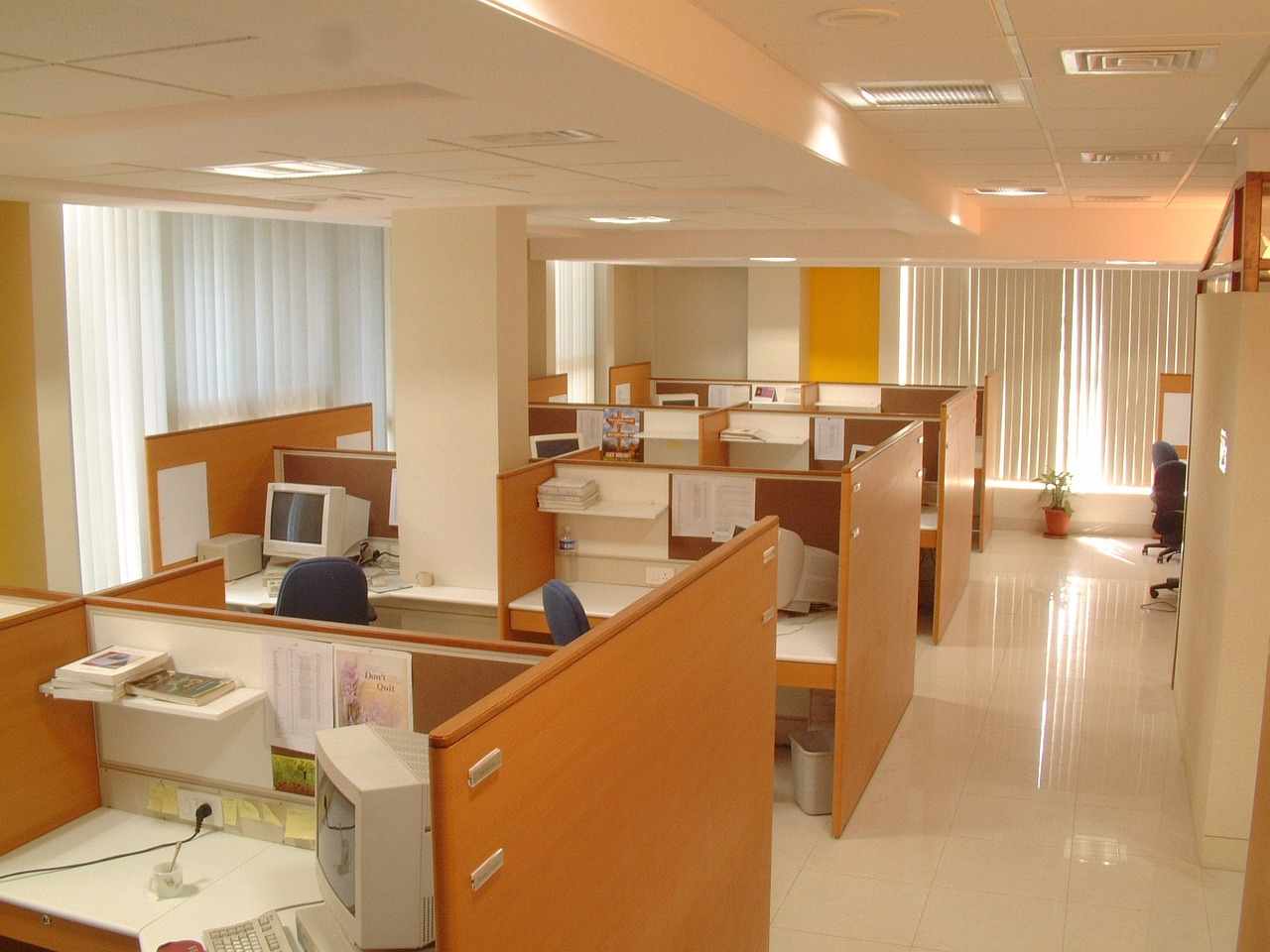 How to Get Loan to Buy Office Space
Do you want to expend your business? Then we can help you.
You have this precious opportunity to take expert advice & our proven profitable services. submit your details right now to get best deal on loan to buy office space. With us you don't have to take time out of you hectic schedule for long meetings at banks. We explains entire process, bargains better terms and collects documents from your convenient place and time.
Our team provides door step service in entire Delhi NCR and beyond for bigger loan requirement. We ensure fast approval and disbursal of loan with high standard of transparency. When all documents are available, we can get you loan to buy office space in 2 – 3 week time
For loan to buy office space, we may charge onetime loan coordination charges in case we get you loan from financial institution, that don't pays us. This small fee ensures that you gets unbiased best deal on your loan. Be assured, you will pay our coordination fee only after sanction of your loan. So you lose nothing when you submit your details with us
If you want to take competitive edge of an experienced and professional partner your immediate response is required. Take action now your promptness will take your business to soaring future. Stop wasting time, rush your details quickly. We will call you back in shortest time possible.
You have already given so much of your precious time. If you don't submits your details, you will lose all the benefits you have learnt so far.
Remember! With our competitor, your loan for office space will cost twice or more. But we gets your most affordable & unbeatable rate of interest and Processing Fee offers. Wonderful & unbelievable offers that are sure to save you huge money. Now is the time, don't delay any more. Submit your details immediately .
Unable to fill quarry form? Click Here